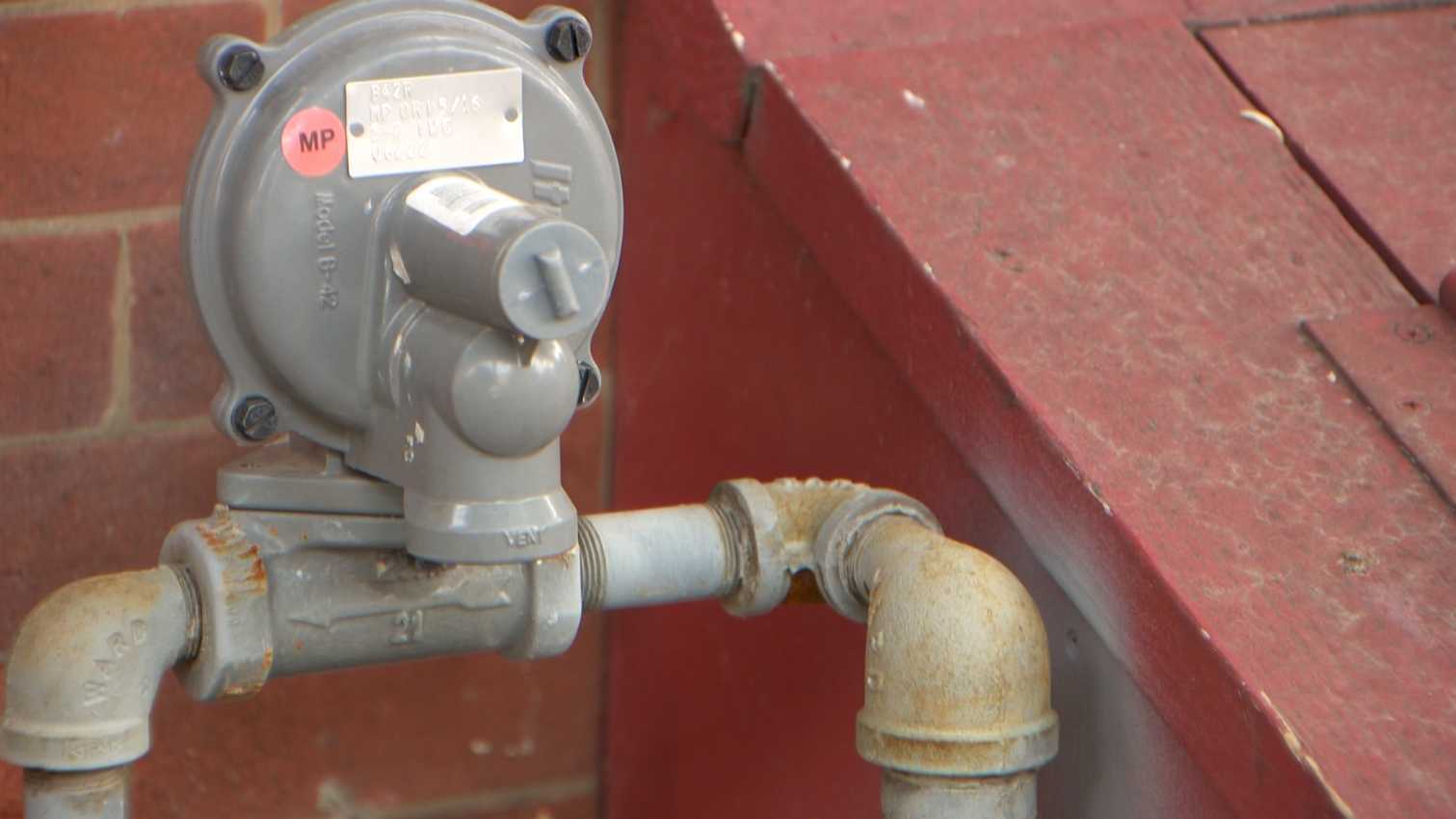 Homeowners are battling with BGE as the utility moves to install new gas regulators on historic homes in several Baltimore neighborhoods."There's a lot of safety concerns. There's a lot of unanswered questions," said Kate Simms, president of the Fells Point Residents Association.BGE said the regulators are the "safest solution to serve their customers," but several residents disagree.Maggie Fitzsimmons is the president of the Washington Hill Community Association. She said they don't belong in dense urban areas."BGE has still provided no documentation to support the unilateral installation of these regulators in area, especially historic (areas)," she said.Several community representatives met with BGE last week, but they said they still do not feel heard, especially when it comes to the safety impact of the installation."A car had crashed into a home just a week before and it was a horrendous car crash, and it happens more often than you would think," Liz Bement, resident of Upper Fells Point, said.Realtor Claudia Towles is concerned about vehicles and scooters, and what would happen if one of the regulators was hit outside a home."We want clarification, and we want data. These neighbors are not going to settle for just a quote. We want to understand because our concern is safety," Towles said.BGE representatives told 11 News that the regulators are intended to replace low-pressure gas infrastructure, and the "new higher-pressure system will provide more reliable and resilient service to residents."BGE added that the installation is an industry safety best practice.But some residents disagree and want the project paused."We need to push back. We need to defend the city of Baltimore. We need to defend the historic neighborhoods of our city, and that's why we're in this fight," said Fitzsimmons.With the help of city councilmembers, neighbors said they will be meeting again with BGE on Wednesday. They hope to find a compromise, such as a choice for an internal regulator.BGE released a full statement Tuesday afternoon, saying, "BGE is committed to the safe and reliable delivery of electricity and gas to our customers, and we understand Baltimore's residents' interest in infrastructure work that affects their communities. BGE has met with Fells Point customers several times, in different formats, with elected officials and other stakeholders present, most recently on May 15, 2023. We have answered questions and emphasized our focus on ensuring that our customers receive gas service in the safest way possible. For this work, externally sited gas regulators are the safest solution."The replacement of our low-pressure gas infrastructure with a new higher-pressure system will provide more reliable and resilient service to residents. The upgrade requires a gas regulator to be installed outside of properties to reduce pressure from the service line to a lower pressure for safe distribution into the building. Regulator failures are rare, but if they do fail it could potentially increase the risk of gas accumulation in an enclosed space, like a basement. Outdoor regulators mitigate this risk because they vent directly outdoors. Other benefits to having regulators outside include easier access for BGE and first responders during emergencies."BGE's policy to install these regulators outdoors is an industry safety best practice and is aligned with other Mid-Atlantic gas utility companies. The National Transportation Safety Board (NTSB) also recommended in 2019 that gas regulators be placed outdoors as a safety best practice. There are homes that have vent-like devices which were installed prior to BGE's 2021 decision to install gas regulators outdoors for medium and high-pressure gas services. Alternative methods will be explored if specific locations lack the required space for an outdoor regulator due to building codes or regulations."
BALTIMORE —
Homeowners are battling with BGE as the utility moves to install new gas regulators on historic homes in several Baltimore neighborhoods.
"There's a lot of safety concerns. There's a lot of unanswered questions," said Kate Simms, president of the Fells Point Residents Association.
BGE said the regulators are the "safest solution to serve their customers," but several residents disagree.
Maggie Fitzsimmons is the president of the Washington Hill Community Association. She said they don't belong in dense urban areas.
"BGE has still provided no documentation to support the unilateral installation of these regulators in area, especially historic (areas)," she said.
Several community representatives met with BGE last week, but they said they still do not feel heard, especially when it comes to the safety impact of the installation.
"A car had crashed into a home just a week before and it was a horrendous car crash, and it happens more often than you would think," Liz Bement, resident of Upper Fells Point, said.
Realtor Claudia Towles is concerned about vehicles and scooters, and what would happen if one of the regulators was hit outside a home.
"We want clarification, and we want data. These neighbors are not going to settle for just a quote. We want to understand because our concern is safety," Towles said.
BGE representatives told 11 News that the regulators are intended to replace low-pressure gas infrastructure, and the "new higher-pressure system will provide more reliable and resilient service to residents."
BGE added that the installation is an industry safety best practice.
But some residents disagree and want the project paused.
"We need to push back. We need to defend the city of Baltimore. We need to defend the historic neighborhoods of our city, and that's why we're in this fight," said Fitzsimmons.
With the help of city councilmembers, neighbors said they will be meeting again with BGE on Wednesday. They hope to find a compromise, such as a choice for an internal regulator.
BGE released a full statement Tuesday afternoon, saying, "BGE is committed to the safe and reliable delivery of electricity and gas to our customers, and we understand Baltimore's residents' interest in infrastructure work that affects their communities. BGE has met with Fells Point customers several times, in different formats, with elected officials and other stakeholders present, most recently on May 15, 2023. We have answered questions and emphasized our focus on ensuring that our customers receive gas service in the safest way possible. For this work, externally sited gas regulators are the safest solution.
"The replacement of our low-pressure gas infrastructure with a new higher-pressure system will provide more reliable and resilient service to residents. The upgrade requires a gas regulator to be installed outside of properties to reduce pressure from the service line to a lower pressure for safe distribution into the building. Regulator failures are rare, but if they do fail it could potentially increase the risk of gas accumulation in an enclosed space, like a basement. Outdoor regulators mitigate this risk because they vent directly outdoors. Other benefits to having regulators outside include easier access for BGE and first responders during emergencies.
"BGE's policy to install these regulators outdoors is an industry safety best practice and is aligned with other Mid-Atlantic gas utility companies. The National Transportation Safety Board (NTSB) also recommended in 2019 that gas regulators be placed outdoors as a safety best practice. There are homes that have vent-like devices which were installed prior to BGE's 2021 decision to install gas regulators outdoors for medium and high-pressure gas services. Alternative methods will be explored if specific locations lack the required space for an outdoor regulator due to building codes or regulations."